I have just begun training for the Test of Metal Mountain Bike race in the Coastal Mountains of British Columbia.  This crazy race is 67 km long, 1200 meters of climbing and 35 km of highly technical single track.  I hope to complete the race in 4 1/2 hours.  This is a huge stretch goal for me and my training schedule is intense.  The purpose of this experience is to raise $5000 for The Canadian Diabetes Association.  My daughter has type I Diabetes.  For more information or to contribute,  click here.
Yesterday, while I was out on my training ride, I was reflecting on the similarities between training for a physical challenge and building a business – specifically, a real estate business.  It's pretty amazing how much alignment there is between the two.
Here are some of the traits that are needed for success in both:
Enthusiasm:
Training for the race:  When I decided to do the race I felt incredibly enthusiastic.  I could see myself at the finish line having completed this amazingly challenging course and having the awesome feeling of having reached a stretch goal.  I could feel my body as strong and fit.  I could imagine myself riding the Powerhouse Plunge without crashing (see photo).
Building a Business:  When a real estate agent decides to commit to the process of really building a great business, their enthusiasm is palpable.  I love it!  They can visualize themselves as successful, confident, fulfilled,  respected and well liked.  They see a life of abundance with the flexibility to really experience what the world has to offer.  They can feel what it would be like to not have to worry about money.
Commitment:
Training for the race:  After the initial flush of enthusiasm, comes a dose of reality.  What is it going to take?  I'll need to train six days a week, somedays to the point of exhaustion.  I"ll need to eat the right food and take off that extra 12 pounds I've been carrying around.  I'll need to give up my daily habit of a glass or two of red wine.  If I want the success, I have to make the commitment to the journey!  For my daughter Ali,  and the Canadian Diabetes Association ,  I am in!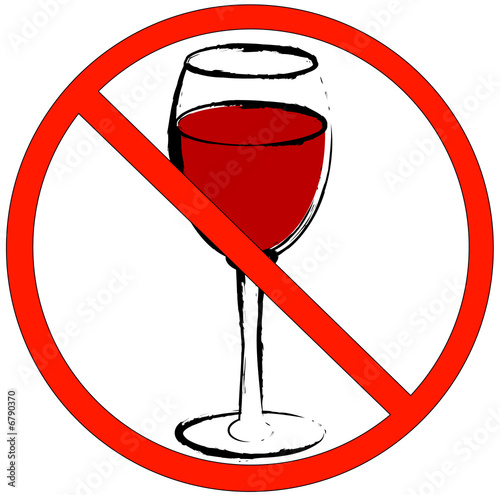 Building a business:  The dose of reality?  It's all about finding people that need to buy or sell property and developing the skills to gain their trust and earn their business.  Most agents love the idea of helping great people have great experiences in  real estate but the cold hard truth is much of our time, energy and resources must be spent prospecting for clients.  Are you committed to this process?
Discomfort
Training for the race:  The first few rides hurt….alot.  It's not just the legs,  it's my lower back, my shoulders, my butt and even my thumbs.  Dragging those stored carbs up  the mountain feels like I'm dragging an anchor behind me.  Sometimes it feels like I can't push the pedal even one more rotation……and I'm only climbing 600 meters.  On the technical rides it feels like my first time on a mountain bike.  There is no flow……just bump, crash, smash, ugh and oh no!
Building a business:  Calling our sphere,making  business development calls and other forms of effective prospecting feels very uncomfortable for the majority of people.  For some, it feels so uncomfortable that it hurts.  When we do make the calls, they often feel awkward, scripted and without any sort of natural flow.  Much like me on a rocky downhill.
Persistence
Training for the race:  It's raining and I am tired.  I still have to train.  My muscles hurt, I fell yesterday,  I don't want to go alone.  I still have to train.  There is a bottle of Amarone being served……ok, one small glass is ok.  The only way to reach the goal is to do the training.  You need to find a way to do it each and every day regardless of how you feel.  You need a strong why – mine is Ali.
Building a business:  It's raining and you are tired.  You still have to prospect. You have a few leads and you could keep yourself busy showing them houses.  You still need to prospect to build a successful business.  You sell a house and want to celebrate…..ok, a glass of wine is ok as long as the next day you are back prospecting.  The only way to reach your goal is to do the work.   You need to find a way to do it each and every day regardless of how you feel. You need a strong why – what is yours?
Open, learner mindset
Training for the race:  The technical parts of this race are pure north shore insanity.  Steep, gnarly, rocky drop offs and super scary obstacles.  This is the hardest part for me and as I train on these technical trails, I need to be open to what the bike can do, how I can balance through the drops and other skill sets that will help me ride this part of the race without incident.  It's about flow and they tell me that the faster you go, the easier it is?   The idea that speed's your friend will definately take alot of mindset training for me.
Building a business:  What to say,  how to say it,  how to really  listen and how to make people feel understood –  these are  the skills required to master the dance of sales and it takes alot more than memorizing scripts.  The art of attracting clients and building the high level of trust required to earn their business is found in creating a mindset of curiosity and developing highly effective communicaiton skills.  Our ability to understand others begins with understanding ourselves and for many, this is a challenging place to go.
Humour:
Training for the race:  I'm 48 years old.  When I see myself covered in mud smiling from ear to ear after an awesome river crossing I can't help but laugh.  I feel like a kid again.  I"m having a ton of fun, doing crazy stuff and finding lots of humour in the whole experience.
Building a business:  The real estate business is full of humourous experiences.  I've had some of the funniest conversations with people that I've never met before.  Think of your business development calls as opportunities to have new and often funny experiences and it opens up a lot of new potential.
Celebration:
Training for the race:  I will get fit, I will learn to ride the plunge,  I will raise the $5,000.00 and I will complete the race on June 16th in one peice. I will be exhausted, and dirty, and sore and I will feel incredible.  Setting big goals and reaching them feels incredible on so many levels.  I will celebrate my sucess with trainng buddies, friends and families and a couple of glasses of fine red wine.
Building a business:  If youdo the work, you will build a successful business.  You'll get great clients, you'll do an excellent job servicing them and you'll earn your commissions.  Financial stress will evaporate, your self confidence will grow and the opportunities to enjoy the world will open up to you.  Celebrate with what matters to you.
I'd be grateful for your support.  For more information on my fundraising initiative,  click here.